Where it all began
While earning his Master's in Education Media Design and a Bachelor's in Communication Design, Jason Spencer made DJing a passion. He got his start in 1995 working San Jose nightclubs alongside Bay Area radio legend, King Raffi, and he's never looked back. During thirteen years with his former employer, Jason had the honor of performing for some elite names and organizations such as Smash Mouth, Seal, The Howard Stern Show, San Jose Stealth and San Jose Sharks. You can take pleasure in knowing that he's seen a lot of different successful events.
Although he just started his own company in 2008, his experience is approaching 800 events performed at weddings, corporate gatherings, and schools over the last fifteen years.
A different kind of wedding dj emerges
During that time however, he felt that there were things that many DJ entertainment companies could have been doing better to make their wedding events more distinctive, eloquent and tasteful. Wanting to bring a new level of quality and assurance, Jason decided to start Spencer Weddings and Entertainment in October 2008.  He currently DJs throughout the San Francisco Bay Area, including his current hometown of Santa Clara, San Jose, Livermore Tri-Valley, Santa Cruz, and Monterey Bay.
Community involvement
Running a successful solo operation requires discipline and a little help from your friends. Jason makes sure to stay involved locally and actively participate with local organizations. He has been a member of the Silicon Valley Chapter of the National Association of Catering Executives, as well a national member of the American Disc Jockey Association.  Jason recently started educating other DJs and wedding professionals on the use of emerging technologies with their business.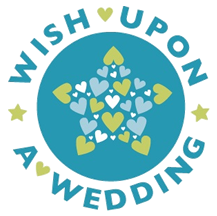 In 2011, Jason became a national volunteer at the non-profit organization Wish Upon A Wedding as one of their regional webmasters. This allows him to connect with multiple chapters and assist them with their local WUW Websites. Jason was also among one of the first Wish Granters (disc jockey and MC) admitted during their inaugural year.
Continuing education
Jason prides himself on being innovative, and is constantly educating himself within the wedding industry. Each February he attends Mobile Beat Las Vegas, a national educational conference for Mobile DJs, and their summer nationwide event known as the Mobile Beat Tour (Jason spoke in five cities during the 2010 tour). He also attends the Wedding MBA annual conference, which allows Jason to network with all types of wedding professionals. Jason was also among the first to attend The Professional Process, which is a 2-Day "marathon training" event presented by The Best Wedding Reception…Ever! author, Peter Merry.
If you want to meet Jason and determine if he is a good fit for your wedding reception, call him or send him an email – he'll buy you and your fiancé a cup of coffee!