Tuesday, October 31st, 2017 at 9:48 AM by Jason Spencer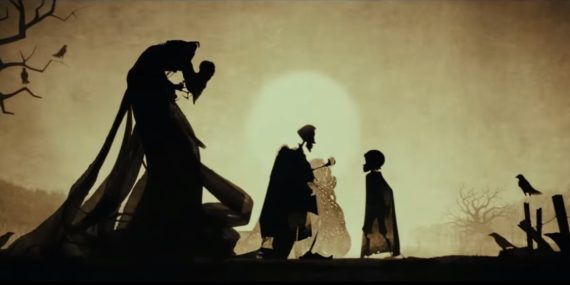 It's that time of year again for spooks and spirits. Everyone seems to interpret Halloween differently, and it's not even age specific anymore. Some prefer harmless ghosts made from some sheets and cut white eyes while others go for the full gore-fest. No matter what your flavor, there's always a lot of great music to choose from. This time around, I've taken to pulling data from the Billboard Top 25 charts to see what kinds of things the US is spending money on to celebrate the holiday. One curious thing to note is that the theme song to Tim Burton's Nightmare Before Christmas, "This Is Halloween" has charted twice by two different artists. Enjoy!
BONUS! There are hundreds of other songs out there that could have made this list. In fact, this year's list seems strange to be missing classics like "Dead Man's Party" by Oingo Boingo and "The Devil Went Down To Georgia" by The Charlie Daniels Band. They both seem fitting for the holiday, but they just didn't make the sales charts this season.
It's hard to pick a personal favorite, but here's one that likely would never make the list (despite its obvious name). Track six from their 1998 release "Before These Crowded Streets" is "Halloween" and is one of my favorite Dave Matthews Band tracks. Here is an excellent version that is taken from a live show I attended in our own backyard in 2012 at Shoreline Amphitheatre in Mountain View, California.
I hope that you enjoy it, too! Now tell me, what song do you think should also be on this list?