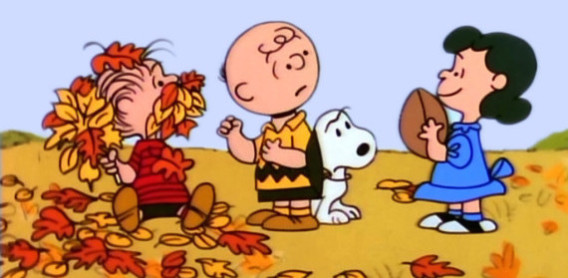 If you didn't start with Halloween candy, I'm sure that Thanksgiving is the time of year in which you bend the rules of your regular diet and eat a little more than usual. Whether you are out braving those retailers that opted to open their doors on Thanksgiving Day, are home preparing for a great family meal, or you've already made it to Black Friday, here's a list of tracks to get you through part of your day.
BONUS! With Thanksgiving Day is upon us, what better way to celebrate than by tuning into part of my own childhood — "A Charlie Brown Thanksgiving"? The animated film is set to air Wednesday, November 26 on ABC at 8 p.m. EST.
It's hard to pick a personal favorite, but they all come from some of my favorite tracks. I hope that you enjoy it, too! What song do you think should also be on this list?