As a seven-year-old boy in 1984, there were two films that I remember being allowed to see that kept me up at night. The first was Poltergeist, which to this day still freaks me out. The other was an Ivan Reitman film starring the ever talented and hilarious Bill Murray, the paranormal genius Dan Aykroyd, the late and great Harold Ramis, silly guy Rick Moranis, alien hunter Sigourney Weaver, and a slew of other marvelous actors. Heck, it even had Reginald VelJohnson cast as — what else — a police officer!
Ghostbusters (1984)
I know what you are thinking: "How could this movie of ever scared you?"
I wish I knew the answer to that. In the years that would follow, I would fall deeply in love with this film. Like most Bill Murray films (especially of the 1980's), I can quote nearly every line in this movie. As a teenager, it's one of a dozen that my friends and I would stay up and watch every weekend during sleepovers. Eventually, it's humor that shaped the personality I have today.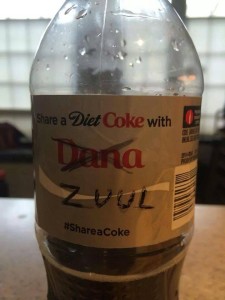 Anyone that recently saw the Diet Coke bottle with Dana Zuul written on it and chuckled internally knows the nuances of this film. "Human sacrifice, dogs and cats living together… mass hysteria!" It's a quote that anyone who has seen the movie can immediately identify.
That's why when I learned that the movie celebrated it's 30th anniversary, I was prepared to gift something pearl or diamond. But then I learned they are running it in theaters again as a limited engagement for one week only (opens August 28th in some cities). It's been fully restored, and mastered in 4K on Blu-ray, and now includes special features.
Ghostbusters is one of those movies that I really hope they don't remake, reboot, have another sequel… It's a classic and it stands all by itself as one of the greatest comedies of all time. The film's special effects were also quite advanced for the era in which it was made.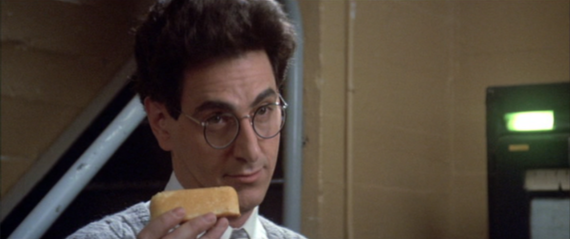 And finally, this is a website about weddings. That's why I'm going to share something special for the gentlemen. They may only be made from jewelry grade white steel, but for just about $25 you can get your hands on a set of Ghostbuster logo cufflinks. These are sure to strike up a conversation in any situation.
BONUS: For those of you that live near San Francisco, make sure to keep your eyes out for the non-profit fan group The Bay Area Ghostbusters.