I always look ahead to creative new ideas, new events, and new ways to help couples enjoy great wedding receptions. As 2013 comes to a close, I wanted to take a look back on what helped focus Spencer Weddings and Entertainment towards the amazing past year.
1. Created A Better Wedding Officiant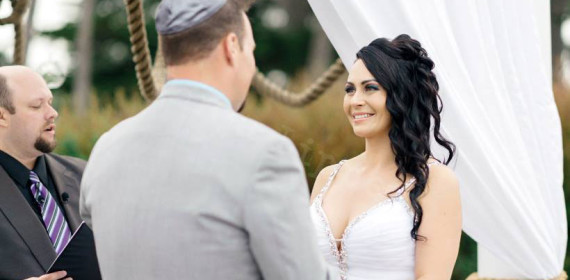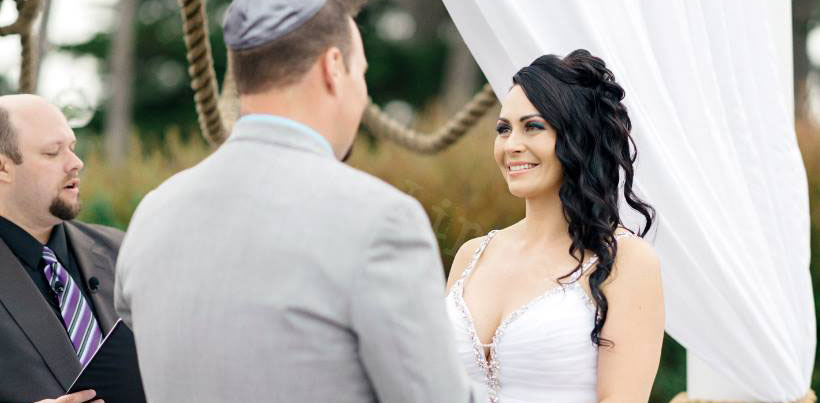 This year marked the first time that I ever served as a minister and ceremony officiant. Originally, this was a decision made to offer an entertaining option to the otherwise generally boring officiant options that I've seen over the years. However, as I developed this service and worked with couples there came a realization that officiant services are a true extension of my role as Master of Ceremonies. Bridging these two together actually created better value and entertainment for all the guests. (credit: Tanja Lippert Photography)
2. More Wedding Workshops for Brides and Grooms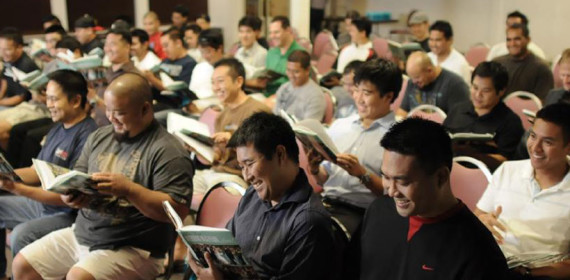 This year was a continued effort to get grooms more involved with their weddings. My Groomtastic! workshops continued to see great success, where we let guys in on little secrets to have fun during the entire wedding process and look great in the eyes of everyone at the same time. In 2013, The Creative Wedding Timeline workshop was added to reduce the stress of brides and grooms and find innovative ways to entertain their guests. (credit: Kris Labang Photography)
3. Expanded To New Wedding Venues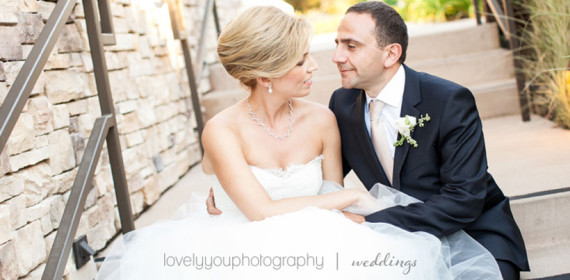 I am fortunate enough to work with amazing venues nearly every year. This year I had the opportunity to work with great new locations, including Menlo Circus Club, Terra Gallery and Event Center, Hakone Estate and Gardens, David Brower Center, and Congregation Shir Hadash. 2013 also saw the return of several locations I'd not worked in nearly five or more years, including Quail Lodge & Golf Club, Holman Ranch, and Oceano Hotel & Spa. (credit: Lovely You Photography)
4. Continued Community Giving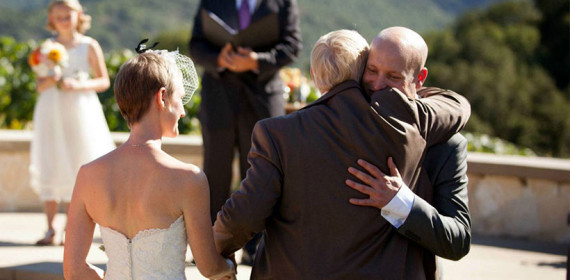 This was my second year of service on the board of directors for the NorCal Chapter of Wish Upon A Wedding. I also accepted a role with the Bay Area ADJA board and am proud to say that we doubled our membership in 2013. Rounding out my year was honoring the corporate sponsors and donors for the Leukemia & Lymphoma Society's Light The Night event. (credit: Rachel Capil Photography)
5. Became An Industry Inspiration
Although I've spoken at The Las Vegas DJ Show and am a regular contributor to The Disc Jockey News, this was the first year I made a broader approach to the service industry. In the first part of the year I presented at networking functions held by Silicon Valley NACE, Weddings of the West, and Tri-Valley Wedding Professionals. Just a few months ago I was the Bay Area Chapter of the ADJA presented me with a Service Excellence Award, in part for my educational efforts within our community.
(credit: Digs Studio)
6. Spent My 5-Year Wedding Anniversary at Walt Disney World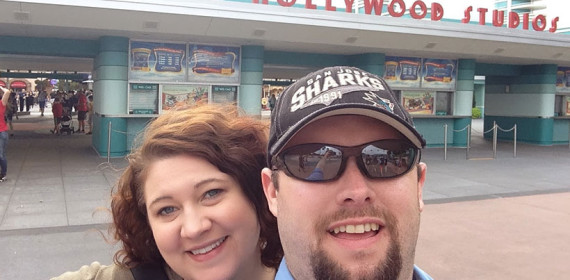 Even though we've been together 14 years, November marked our the 5th anniversary of our wedding. We never took a honeymoon, so going somewhere big seemed appropriate. With the help of my friend Frances Hedrick at Magical Vacations by Me, I got a fabulous package staying on the Disney Vacations property. With a meal plan and five days of park passes, we experienced the magic of all things Disney, including the Epcot International Food & Wine Festival. I observed so much that helped me rethink the kind of experience that sets one company apart from its competitors, and it has already inspired upcoming changes to the Spencer Weddings Experience.
7. Extended My Creative Entertainment License
Training has always played a huge role for me. While I constantly make room for at least one of the national DJ conferences, I try to include smaller workshop training as well. Recent years have included Master of Ceremonies and various business training. Earlier in 2013, I had the privilege of returning to one of my favorites called The Entertainment Experience. This 3-day workshop and performance training for wedding entertainers opens up the power to create and tell a story that's all about the bride and groom.
Going Forward in 2014…
This was quite a progressive year for my little company, but I have the privilege of doing something I love. With a redesigned website lingering in the rafters and bigger, better training on the horizon, I look forward to the opportunity to amaze my clients and their friends. I look forward to making new relationships along the way. I am only about halfway to the point I wanted to be when I started this company five years ago, yet at the same time I feel that it has grown in directions I never could have anticipated. With inspiration lurking around every corner, I can't wait to see what I'll have to say one year from now.