Pay what you want. Support charity. Have an awesome ceremony.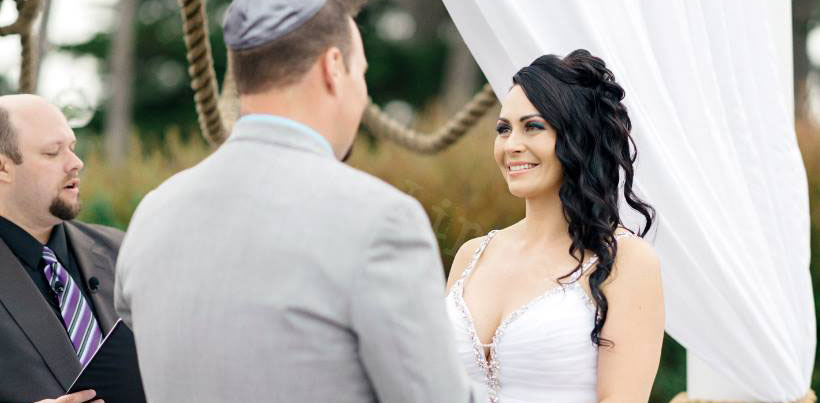 Wedding are expensive.
But… I'm guessing you already figured that out by now. Your ceremony officiant isn't any different, but he or she is an integral part of your wedding day. We come in all shapes. Plus, all the good officiants often cost around $500 and the better ones run well over $1000.
Meet with me first.
Nobody expects you to drop hundreds of dollars for someone you've never met to preside over one of the most important days of your life. At least, I wouldn't expect that of you. Just because something sounds like a great deal, doesn't necessarily mean that it's the right deal for you. My style of delivery, my sense of humor, and even my method of putting together your script simply isn't for everyone. That's why you, your fiancé, and I will sit down and chat about what you want and expect. I'll confirm whether or not I can deliver, and then you'll decide what you think it's all worth.
That's right. You throw out a number.
Yes, you are hearing me correct. At the end of our free initial consultation, you are going to give me a quote of what you think the value of my services are worth. The only requirement is that it needs to be at least $50 to cover the transportation costs.
Support some amazing causes.
Here's the other thing: I love to support charities. Currently, I sit on the Northern California Chapter Board of Directors for Wish Upon A Wedding, a nonprofit that provides weddings and vow renewals to couples facing terminal illness. I also hold a master's degree in Educational Technology, which is why RAFT Bay Area is near and dear to my heart.
That's also why 10% of what you feel my ceremony officiant services are worth will go to supporting your choice of these two charities — you can even split it among them, if you'd like.
Ready to get started?
Just fill out this super short form and I'll get back to you for the next step (which is meeting with me). It really is that easy!